It's been just over a week since my last update on project progress and I thought I would provide a quick update on a few of the things I am currently working through and where we are at.
Legal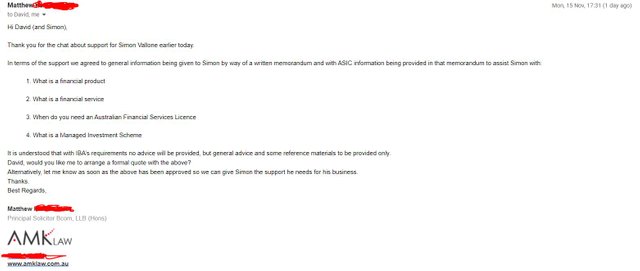 It's important to get accurate legal information unfortunately due to current laws not having clarity and the entire crypto movement still being early days legal advise is not being provided but rather general advice.
The key thing that we get right here prior to launch is ensuring we know where the project fits and what regulations we need to adhere too. Part of this was anticipated through planning which is why the project is broken up which will also enable me to test the meme market. Separating aspects of the project means I have dead lines and milestones to reach and enables some wriggle room (hopefully). So the question we have now is What is Skippie? Is it a financial service, is it a managed investment fund? is it a financial product and do we need a Financial Services License (FSL)?
That last requirement is a little challenging early on as an FSL in Australia costs around $7500 and if we are going to that level than it might be beneficial to redevelop the business model and include things like an exchange as the FSL will enable me to include additional services.
Ideally it would be beneficial to first test the waters on if the project will be viable before succumbing to large debts and business loans only to find out no one wants the product or there is no market for it. Which I won't know until I undertake an Initial Meme Offering and we will get to see where our market sits.
Building the team


Every project requires a good team to be successful and given the industry is new it is actually quite challenging to locate people with the skill sets. Yes there are an abundance of adds on FIVRR and Developers around but the developers that are good are busy. As for FIVRR I am not particularly going to trust a random person on a site that could potentially not deliver, build back end entries or cause malicious actions towards the company and brand we are about to build.
I would prefer them to be located in a country that has consumer protections and accountability, if the project is successful there will be a lot of funds raised and we can't put that at risk.
The other team member I am approaching he just doesn't know it yet is one of the best data analysist around. I have had the privilege of working with him throughout the years on different projects in different points of time. It is important that the project adequately analyses the data we get so we can plan for the future and map accordingly.
Preparing for Launch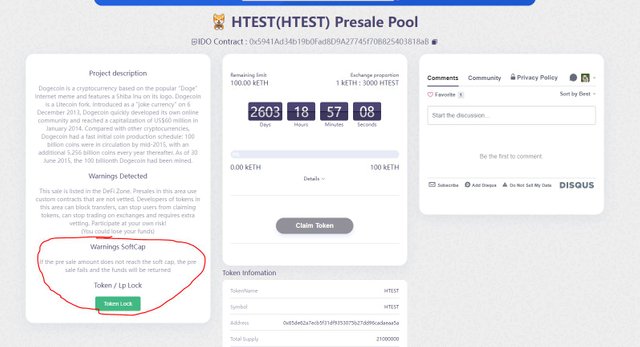 This has been one of the hardest things to plan believe it or not as there is no easy way to enable fiat purchases to buy in (that I know of) I am still working on some work arounds but the plan was to enable BNB commitments as well as a purchase through fiat. i.e. If someone wanted to participate in the IMO and didn't know how to use the current system they could just come to my website and click "purchase" and then purchase the amount they wanted through debit card.
The easiest way to do this is to probably man the sales and take direct deposits and then do all the hard work behind the scenes and then give them a metamask wallet loaded with their value.
I will also be providing a safety mechanism for the IMO where if we do not reach the soft cap everyone will be refunded. If this occurs I will look to providing liquidity myself and go from there.
How long will the presale go on for? This is another challenging question to answer as I personally don't believe a two week period will be sufficient time to reach everyone as well as running marketing and everything else involved. So it will likely sit to the longer end of a presale but not long enough to discourage people. Possibly the three week mark.
Taxation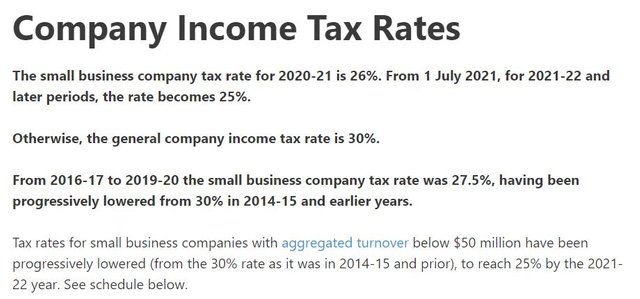 image source
Say what you like about taxes as we are a legal entity we will need to pay tax which at current is 30% but given that on average it takes 3 years for a business venture to turn profitable we can expect some concessions as I borrow and invest in equipment, start up costs and the likes.
I would also like to have my first round of donations to aid bush fire recovery somewhere close to not long after launch. I don't anticipate that to be too much but it will still be better than nothing and you never know we might get lucky as other projects and pull $US60 Million in the first week and that my friends would be really wonderful.
So that is where we are at currently and I would be more than happy to take any questions if people are wanting more clarification on any of today's topics. In the mean time, take care and we will speak again soon.
and remember to Hop on!
Images sourced by personal emails and supplemented with CANVA Pro subscription. This is not financial advice and readers are advised to undertake their own research or seek professional financial services.