Good morning I trust you are all safe and well and enjoying this prolonged bull run which has provided some out of the ordinary results for the sector. For me watching Terra (Luna) go on a bull run is quite interesting as there appears to be growing interest. But we're not here to talk about other projects, we're here to talk about SKIPPY!
Certification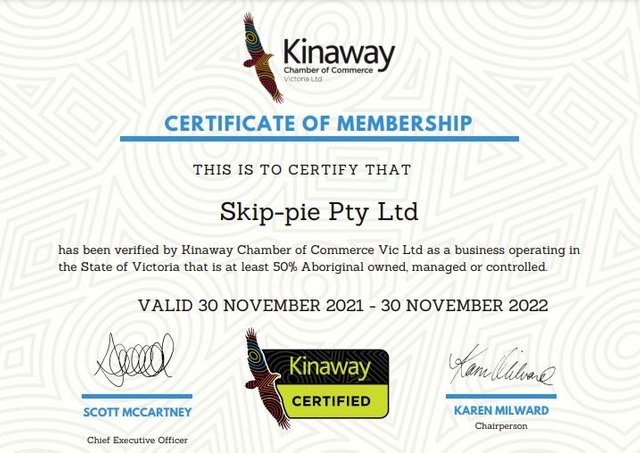 I am big on compliance and following regulations which I have stated from the start and I know it may appear that the project is a little stagnant at times but I can assure you there is a lot of work underway behind the scenes to ensure things keep churning over.
It is also why I established a relatively long cointool campaign to ensure I could catch up on all the back end stuff before progressing.
With that I would like to announce that we have received our Kinaway Chamber of Commerce certificate of membership. Which is a pretty awesome thing because now we are a certified Australian Aboriginal business/company and recognised as such.
Website Development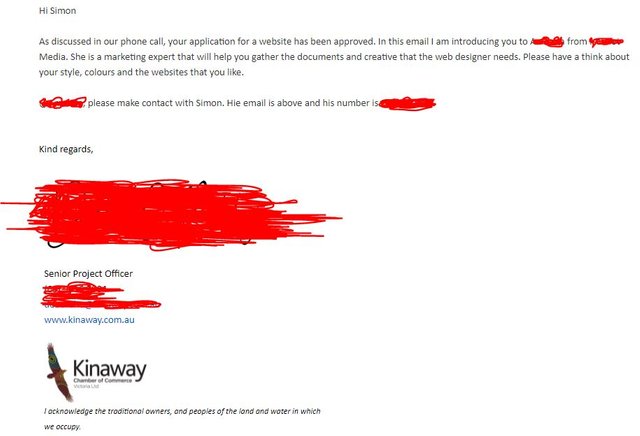 There have been two iterations of the current website one not so good and the current one an improvement on the last however, there has still been much to grow. There was a reason why I was leaving it as it was as I had previously stated "we're building the plane while flying" I know this won't give the best impression to purchasers but this is an entire new emerging industry and it is important that we resolve issues as they arise.
A big part with the website was the need to have specialised services and it has been challenging to locate a dev with free time that is across web3. Those that are, are working on their own projects and so they should this industry it lucrative for a developer. New Industry, High demand for devs and a lack of experienced staff equates to high wages and high costs.
We're about to get an upgrade to the website which is something I am totally looking forward too. I am not sure what it will be as I am still to meet with the team who will be upgrading it but I anticipate it to be sometime this week.
So as you can see it has been a busy period and things may appear to be moving slowly but I can assure you we are chugging along nicely.
If you haven't bought into Skippy yet and want to you can do so here
Image source mine. This is not financial advice and readers are advised to undertake their own research or seek professional financial services